Visit some of my friends blog!
I put the fun in funeral
Just a girl building her path toward the future. One step at the time, one dream at the time. Student in Funeral Directing but also ex-musical theater performer and Japan-addict. This Blog has nothing special but my own thoughts, which are special on their own.
Life with Lin-chan
What is happiness? Is it the feeling you get when you see the morning sun rise, or is it the touch of a newborns hand. To each their own I guess. I want to show everyone my life through my eyes by my photos and stories. Please enjoy!
Monsters and Musings
A blog about strange creatures, odd thoughts, and one-of-a-kind art.
You can also visit her portfolio at
Gawain Art
Blog de notre voyage à Tokyo|Sapporo|Yokohama|Chiba automne 2011
Visit these great blogs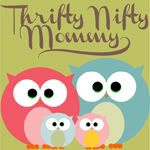 Visit these great companies